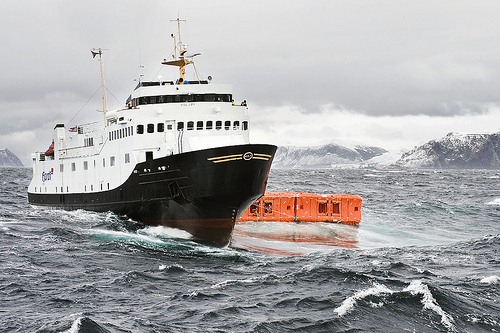 MAB Marine Safety Services provides the seafaring community with a wide range of life-saving protection and safety equipment and services. Our strategic locations across Asia, are prepared to serve your needs quickly and efficiently. With more than 34 years experience in marine safety, we offer solutions for vessels responding to and complying with maritime regulations regardless of vessel type.
Whether you require new or used life rafts, life jackets, lifebuoys, immersion suits, fire suppression equipment and other life-saving and fire safety appliances and/or approved services for life rafts, immersion suits and fire suppression equipment, we are here to provide you with equipment and services for the safest possible voyage. We have large number of certifications throughout worldwide and we represent 20 world renowned life raft manufacturers in Pakistan, providing specialized services to the maritime industry. We are authorized by the manufacturers and approved by the Ministry of Ports and Shipping, Government of Pakistan.
Liferaft And other Marine Safety Equipment Sales and Services
Our factory trained technicians perform liferaft inspections, testing and repacking in accordance with the manufacturer's instructions and standards set by the IMO for SOLAS. Our additional accreditation include ISO 9001:2008 certification by QA TECHNIC.
• SURVITEC GROUP ( RFD, DSB )
• UNIRAFT
• SHANGHAI YOULONG
• SHANGHAI CUNHONG
• SHANGHAI HAIAN
• REVERE
To learn more about MAB Marine Safety Services or to request to speak with a senior representative, please contact us.
MARINE LSA, FFA & FIXED FIRE SYSTEMS
MARINE FIRE DETECTION, SUPPRESSION AND ADDRESSABLE SYSTEMS
ENGINEERING, SALES AND SERVICES ON BOARD SHIPS
We, MAMUN ALI BUMASUK (PVT.) LTD, have been providing above services for the last 34 years now, on Board ships. Approved by the Government of Pakistan, ministry of Ports and shipping. While having strategic locations across Asia, we are keen to serve your needs promptly & proficiently. We are authorized distributors and service providers for,
MAVILI ELEKTRONIK,

Turkey

(Conventional, Addressable Fire Alarm Systems)

UTC FIRE,

United Kingdom

(Conventional, Addressable Fire Alarm Systems)

TYCO FIRE,

United Kingdom

(FM200 Fire Suppression systems)

SEVO SYSTEMS,

USA

(Novec-1230 Fire Suppression systems)

FIRETRACE,

USA

(Novec-1230 Fire Suppression systems)

AMEREX,

USA

(Halotron ,DCP & CO2 Fire systems)

PROFICIENT EXPERTISE IN,
Complete solution for Marine Fire Safety equipment (Sales & service)
Certified Service Station by the Ministry of Ports & Shipping
Fully equipped trained & qualified staff for carrying out installation, service & repair jobs.
SKILLED WORKFORCE
Maintaining standards set by the IMO for SOLAS & keeping accreditation by ISO 9001:2008, & holding overall work force of 200+ qualified & competent personnel along with facilities equipped with latest equipments & gadgets, MAB is ambitious to serve its clientele with a sheer professional edge.
MAJOR CLIENTELE:
PAKISTAN NATIONAL SHIPPING CORPORATION

KARACHI PORT TRUST

PORT QASIM AUTHORITY

AMERICAN PRESIDENT LINE

ASIA MARINE

ASIATIC SHIPPING

DELTA SHIPPING

NORTHSTAR INT'L

SEA TRADE GROUP

VALMARINE

ISS SHIPPING

UNITED LINER AGENCIES

TRANSTRADE

GAC SHIPPING

ANCHOR SHIPPING